ESGRisk.ai, a wholly-owned subsidiary of Acuité Ratings & Research Limited, is India's first ESG rating company with an India specific assessment framework. Acuité Ratings & Research is a bond and bank loan rating agency accredited by RBI and registered with SEBI.
The global risk landscape is changing. In the coming decades, Indian businesses will increasingly face environmental, social and governance risks. Businesses will have to discover new ways to reduce their environmental footprint and be more efficient and responsible with the use of water, energy and other natural resources. They will also have to integrate cost pertaining to their environmental impact into their product pricing as well as deal with the expectations of various stakeholders in terms of transparency, disclosures and business ethics. Social responsibility too will take a new dimension with automation and technology obsolescence, especially in an economy already burdened with low per capita income and lack of quality employment.
These aspects, in absence of risk management and mitigation mechanism, will aggravate the credit risk for lenders and make returns from investment more uncertain. Simple ESG compliance may not be sufficient to improve companies' profitability.
This is where an independent, unbiased, forward-looking and nuanced ESG rating system can help corporates with measuring their own performance and relative performance among their industry peers. It enables them in identifying weaknesses and opportunities and strengthening their competitive advantage. An ESG rating system also provides policymakers and lenders with a mechanism to reward high performing companies and helps investors in identifying sustainable business opportunities.
ESGRisk.ai aims to be the most preferred provider of ESG Ratings of Indian companies and strives to lead and facilitate the ESG revolution about to sweep the country.
Extensive Company Datasets Available for Validation
Our assessments are based on comprehensive data that provides all relevant inputs to our assessment model. The data is available for validation by the respective companies
Comprehensive Risk Assessment
Model
We have developed a risk assessment framework and an electronic platform to apply the methodology
Our analysts are trained specifically for ESG risk assessments and they compare the company scores with industry peers and the universe of companies under ESGRisk.ai's coverage, to assess relative performance and assign the rating
Maintain the ratings by updating data with new disclosures, monitoring negative news and corporate events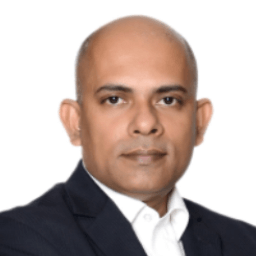 Non – Executive Chairman, ESGRisk.ai

Group CEO, Acuité Group
Sankar Chakraborti has more than two and a half decades of experience in developing and selling data, analytics, risk management, credit ratings and financial research solutions. He is a member of FICCI's Capital Markets Committee and the Executive Committee of Maharashtra State Council. He is also a member of IBA's Standing Committee on MSMEs. Mr Chakraborti holds a master's in business management and has a bachelor's degree with a physics major.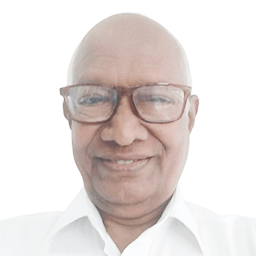 V Chandrasekaran has an overall experience of nearly 40 years in industry and development banking. He superannuated as the Executive Director of SIDBI. He has long and varied experience in policy formulation, development, financing of projects and NBFCs. He was a member on the boards of a few organizations and is associated with National Stock Exchange as a Member of the Grievance Redressal Committee. He is also a member of the Credit Committee of an NBFC. Mr. Chandrasekaran is a graduate in mechanical engineering and holds a master's degree in financial management from JBIMS.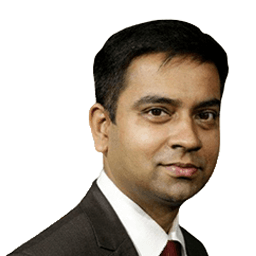 Prosenjit Ghosh is spearheading the growth agenda of the subsidiaries – ESGRisk.ai and SMERA and expand Acuité Group's footprint in new ventures and geographies. He has over two decades of rich experience in driving consultative sales in areas of research, data, analytics, bespoke solutions, and has implemented various productivity strategies and steered innovative product developments. Prior to joining Acuité, he worked as Director – Key Accounts at CRISIL, and was leading the agenda of increasing wallet share and deepening penetration of the agency across large strategic clients in the financial sector. Mr. Ghosh holds MBA degree from Jadavpur University and has a Bachelor's degree with Physics major, from Calcutta University.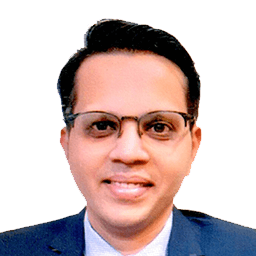 Hitesh Khona is a qualified chartered accountant with 16 years of experience spanning finance and accounting, corporate strategy and planning, taxation, fundraising and banking operations. He has been associated with various organizations in the real estate, automobile manufacturing, IT and pharmaceutical sectors.
ESGRisk.ai draws upon Acuité Group's experience in the Indian market accumulated over the last 15 years through ratings of 9500+ companies in bond rating scale and a total of 50,000+ SMEs. ESGRisk.ai is part of the Acuité Group company. The Acuité Group – established in 2005 – comprises of Acuité Ratings & Research, SMERA Ratings Private Limited and ESGRisk.ai. Acuité Ratings & Research is a reputed SEBI registered and RBI accredited rating agency specializing in bank loan and bond ratings. SMERA, approved and incorporated by the Ministry of MSME and Government of India, is a pioneer in providing rating and grading services to SME in India. Acuité Group's major shareholders are SIDBI, Dun & Bradstreet, ICICI Bank, SBI and other leading Indian public sector banks.