ESG - Embedding responsible corporate practices and sustainable investment
It's undeniable that ESG is linked to strong business outcomes these days. India has awakened to the need to make progress on ESG disclosures and rating processes, and that is already influencing investments and lending decisions. In this regard, ESGRisk.ai, India's first ESG Rating agency and an Acuité Group company, organised a panel discussion titled 'Embedding responsible corporate practices and sustainable investment' were also held. Opening remarks were made by
Mr. Sankar Chakraborti
, CEO of Acuité Group and Chairman of ESGRisk.ai. He highlighted that while ESG had become a mainstream investment in North America, Europe, and Japan, it still has to pick up pace in India.
"While ESG assessments on some Indian companies were available to international assessors, their coverage of the Indian market had been very limited. ESGRisk.ai aims to close this gap by providing ESG assessments of Indian companies"
, he added.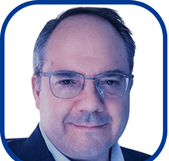 Taking the discussion forward, the keynote speaker,
Mr. Robert Patalano
, Acting Head of the Financial Markets Division, OECD, remarked that the 'unlocking of an unprecedented amount of information' on climate-related financial disclosures was welcome, especially at a time when the world had been grappling with the extraordinary challenges of environment and the pandemic. He pointed out that even in pension and infrastructure schemes, policies had been uplifted with ESG frameworks to ensure alignment and sustainability.
"We ask ourselves some fundamental questions such as what is the purpose of ESG. Who does it serve? And is it delivering on the expectations of those it serves because trust and integrity are fundamental to financial systems,"
Mr. Patalano said.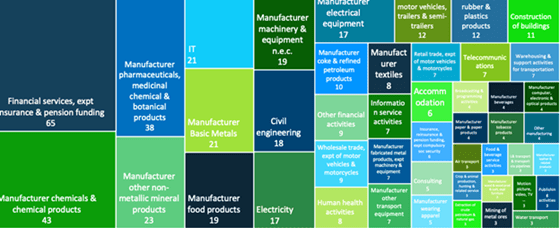 Ms. Inga Luehr
, the Strategy Consultant at ESGRisk.ai, then presented a detailed assessment of the top 500 companies in India. She highlighted that contrary to public perception, there existed enough transparency and disclosures across industries, with large-cap companies leading by example with upto 80% ESG reporting. She feels the new reporting framework, Business Responsibility and Sustainability Report (BRSR), was an opportunity to further amp up data search, paving the way for a comprehensive benchmark.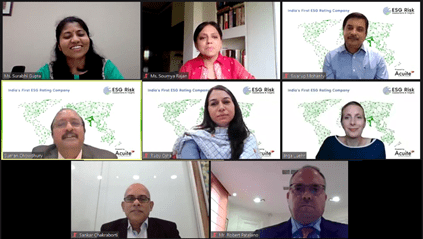 An engaging panel discussion ensued among Ms. Surabhi Gupta, General Manager, Corporate Finance Department, Securities, and Exchange Board of India (SEBI); Ms. Ruby Ojha, Senior Environmental and Social Development Specialist, International Finance Corporation; Mr. Swarup Mohanty, Chief Executive Officer, Mirae Asset Global Investments (India) and Ms. Soumya Rajan, Founder and CEO, Waterfield Advisors.  Mr. Suman Chowdhury, Chief Analytical Officer, Acuité Ratings Research, moderated the discussions.

Elaborating on the BRSR,
Ms. Surabhi Gupta
said,
"We have tried to make it more granular, quantifiable, comparable, standardised and enhanced. We have added gender diversity, social diversity, welfare measures, and occupational health hazards to make it more relevant. It is more measurable and comparable and will help investors in making an informed decision."
"Enhanced disclosures will help the inflow of investments in the long run. Better disclosures would lead to better investment making and even corporates will benefit from responsible business conducts,"
she added.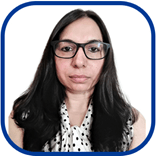 Ms. Ruby Ojha
viewed 'disclosure as a transparency tool'
. "It's basically designed to fill the gap between companies and investors around ESG practices and level the playing field. Right now, there's a wide gap,"
she observed.
"In the last few years, we have seen many companies disclosing their sustainability report, which is based on Global Reporting Initiative (GRI) reporting. We have to think about why transparency is important. It's providing pro-active communication with stakeholders,"
she added.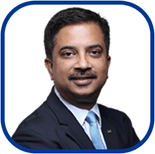 The discussion also involved other aspects of ESG like benchmarking ESG performance against peers.
Mr. Swarup Mohanty
said framework based ESG left no room for ambiguity since it provided so much clarity to asset managers and subsequently to investors. Mr. Mohanty has also debunked the myth that ESG is fundamentally exclusionary.
"ESG is actually inclusive in nature,"
he insisted.
"Everybody is included and there are parameters to the score."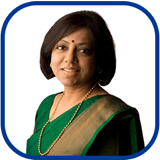 The wide array of speakers made the session illumining, with
Ms. Soumya Rajan
stressing the need to create ESG awareness among domestic investors. She added that asset owners should start demanding a lot more in terms of ESG disclosures. She also believed family businesses can integrate naturally with ESG.
"Family business is about longevity. It's about a long view. And ESG integration helps in taking that long view of sustainability. When you look at companies that have family-owned businesses, they're going to take to ESG quite easily,"
she said. The discussion ended with an engaging question and answer session, with conclusions to inspire the ESG community. First, customised rating models are integral to the ESG ecosystem. Secondly, ESG data is rapidly becoming one of the most significant determinants in investor strategy, setting standards to measure a company's sustainability values. Finally, with the BRSR regulation, India is expected to reach a higher disclosure level in its pursuit to be socially, environmentally, and ethically responsible that should also help generate substantial capital in emerging markets.
About ESGrisk.ai:
ESGrisk.ai (ESG Risk Assessments & Insights Limited) is India's first ESG Rating company andis a wholly owned subsidiary of Acuité's Ratings & Research Limited. ESGrisk.ai's assessment methodology covers company performance on Environment, Social and Governance parameters as well as their reporting transparency. Apart from ESG Ratings, the company has developed ESG assessment tools and electronic workflow.
About Acuité's Ratings & Research Limited:
Acuité is a full-service Credit Rating Agency registered with the Securities & Exchange Board of India (SEBI). The company received RBI Accreditation as an External Credit Assessment Institution (ECAI) for Bank Loan Ratings under BASEL-II norms in the year 2012. Acuité has assigned ratings to various securities, debt instruments and bank facilities of entities spread across the country and across a wide cross section of industries.