ESG analysis of pharma industry 2021-2022
Pharma companies reaching the ESG inflexion point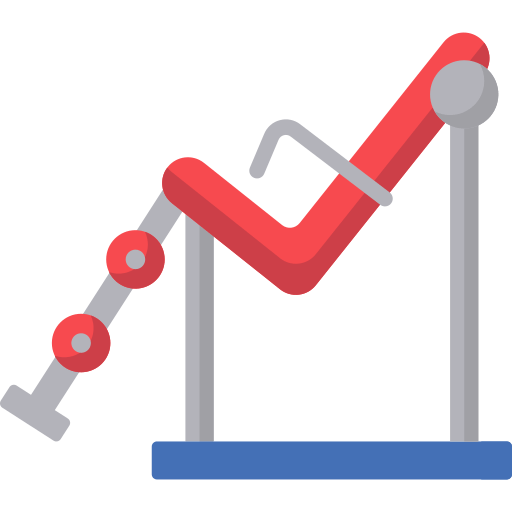 The definition of sustainability is evolving, ever presenting fresh challenges to different industries. Sustainability has emerged as a broad subject and is particularly synonymous with the overarching term of Environmental, Social, and Governance (ESG), the three strategic pillars for businesses. While every sector is now ESG-conscious, the pharmaceutical industry's efforts in this endeavour are receiving a great deal of attention. This is not surprising given that the pharma industry contributes significantly to greenhouse gas (GHG) emissions. Owing to the general nature of its activities – logistics, R&D operations, product quality and testing, it's under greater ESG scrutiny.
Let's start with the industry's environmental challenges. Any evaluation of an industry's environmental performance focuses on how much it contributes to global warming, pollution, biodiversity loss, and resource depletion. These are crucial areas for pharma businesses considering that climate change and pollution are inextricably linked to planetary health.
Now, the numbers to reflect on. According to ESGRisk.ai, India's first ESG Rating Provider and a member of the Global Reporting Initiative (GRI) — for 2020-21, the industry is a poor performer in the material issues of managing Green Supply Chain and material efficiency, with an average score of 8% and 7% respectively.
People's wellbeing, the key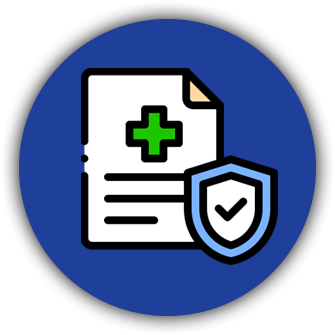 Since pharma companies are primarily concerned with healthcare, it's widely held that they could do even more in the social sphere. The Fierce Pharma, attributing data to PWC's 32 pharma and life science companies, recently reported that 77% of pharma ESG efforts in 16 months were social, while 12% were environmental and 11% governance. 
Why is the pharma sector so closely connected to the 'S' aspect of ESG? In the recent past, the United Nations (UN) estimated that approximately 40 million people remained under-served when it comes to basic privileges and access to medicines. The pandemic exposed the lacunae in vaccine distribution and management, an area where pharma firms can make a difference. Experts believe pharma firms can offer a more socially-focused healthcare system that focused on people's well-being rather than prescription of drugs.
In the governance component, pharma firms are also judged by the way they manage human capital and support inclusive growth through Diversity & Inclusion (D&I) initiatives. And regardless of the encouraging scores in governance, it's in the industry's interests to remember the lessons from history. Every year, pharma firms produce scores of life-saving drugs that revolutionise public health. Unfortunately, corporate greed has occasionally undermined the sector's good work. Over the years, the industry has had a history of unauthorised promotion of drugs, price fixing, and rising drug prices. 
Unsurprisingly, pharma companies are exposed to litigation risks. It grapples with charges of misleading marketing and potentially harmful drugs. Shadows of lawsuits perpetually hang over the sector. But it's not beyond the industry's scope to ensure that profits and ethical practices go hand in hand. 
Technology, the gamechanger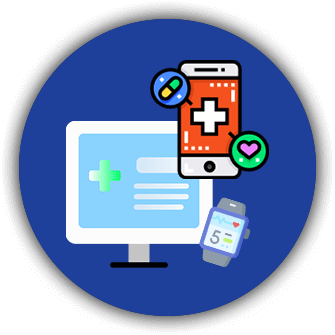 As ESGRisk.ai's pharma social and governance scores suggest, the industry is not weighed down by the past. ESG has a massive potential to further enhance the sector's image. A recent editorial in the Business Today reads, "As an industry that is at the forefront of saving lives, pharma companies have always been driven by a strong sense of purpose. This also holds when it comes to their sustainability commitments. They are not merely ticking boxes but are pursuing authentic ESG goals towards creating a meaningful difference for their businesses and the planet."
Furthermore, green manufacturing, which involves recycling, reusing materials and cold chain shipping for temperature-sensitive products, can be an effective way to reduce carbon emissions. Green chemistry is another area where pharma companies are investing to minimise the generation of hazardous substances. Initiatives like having discharge plants to treat and recycle wastewater modules and setting up disposal facilities to ensure minimal wastage of raw materials can make the pharma industry an ESG heavyweight.
Technology can play a significant role in propelling the sector's ESG efforts. 3D printing, an untapped area, has the potential to reduce costs and minimise the environmental burden. Printers deposit only the exact number of raw materials required. Artificial Intelligence (AI) is expected to provide answers on the social component of ESG. AI could speed up drug manufacturing processes, thereby reducing medical costs. Also, it can make treatment processes efficient, predict illnesses and, of course, automate health records.
How ESGRisk.ai can make the difference?
It's a given that sound ESG practices in any sector — and the pharma industry is no different — contribute to better operational efficiencies and top-line growth. But how could pharma companies ascertain their ESG progress? Mere feedback, let's say from stakeholders, may not be objective enough to understand the exact pain points and potential for improvement.
It's ESG ratings that provide a true measure of companies' impact on the environment, treatment of employees and strength of governance. For instance, ESGRisk.ai's ratings help in:
ESG, the key to identify risks
ESGRisk.ai also has a forward-looking process to eliminate issues that hinder ESG performance and affect sustainability ratings.
ESGRisk.ai's ESG Rating provides a summary of the company's ESG strategy, initiatives, results and negative news covering 19 themes, 35 key issues across 1000 indicators. The rating helps investors to understand the resilience of companies to ESG risks and the risk management structure and integrates ESG factors into their portfolio.
Additionally, ESGRisk.ai monitors news that can have a negative impact on the scores of companies. The rating is constantly reviewed since any negative event could result in a reduction of scores. This is paramount to the pharma sector which, as mentioned earlier, is perpetually under the scanner. ESGRisk.ai's gap analysis reports can help pharma companies identify risk areas and initiate actions for risk mitigation.
To sum up, ESG ratings are a tool for corporates to inform investors about their performance and thereby attract investment. Understandably, pharma leaders are keenly focusing on ESG agendas to advance shareholder value and enhance reputation by bolstering societal impact. ESG offers them a fresh viewpoint on their clinical trials, drug development, and operations.