What does ESG mean? 

Before diving into ESG ratings, let's understand what is ESG?
ESG stands for Environmental, Social & Governance practices that are referred to when measuring the sustainability & the ethical impact of a company or investment on the larger community. A large number of investors, companies & regulatory bodies are integrating ESG aspects into their business strategies, assessment models & regulations with the objective to better manage & assess risks beyond "conventional" business & financial performance.
Investors that care about the way companies do business and how it affects our planet and society use ESG standards of a company's operations to screen potential investments. Environmental criteria consider how a company performs as a steward of nature. Social criteria examine how it manages relationships with employees, suppliers, customers, and the communities where it operates. Governance criteria assess standards such as board composition, audit structure, political contribution and executive compensation among others.
Learn more about ESG from Wikipedia: ESG
ESG Risk rating is an objective, independent and unbiased opinion on a company's ability to mitigate future/emerging risks associated with Environment, Social, and Governance issues that can have a material impact on a company's financials. ESG rating identifies a company's exposure to relevant industry-specific ESG risks and benchmarks the company's management of the risks to that of peers in the industry. An ESG rating can be considered a performance indicator illustrating companies' long-term sustainability, growth potential, and future performance in an ever-changing market. The ESG rating allows the investors/lenders to make more informed decisions.
How are ESG ratings calculated?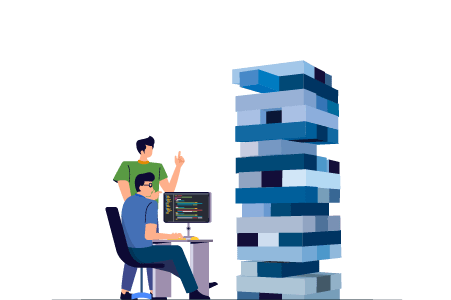 A comprehensive ESG rating assessment requires identifying all material ESG risks & evaluating the company's risk management practices to proactively address these risks. Since every company is exposed to a wide variety of risks & each impacts a company to varying degrees, the evaluation of exposure & scoring must be done in a structured manner. There must be a hierarchy where individual data points pertaining to the risk exposure & management can be aggregated to evaluate the performance.

We aggregate the data in three levels, viz: Key Issue, Theme & Category level; each of which is the next level of aggregation for hierarchical risk evaluation.
ESGRisk.ai covers a company's ESG performance across three categories, 25 themes, and 38 key issues. The scores are based on a comprehensive assessment of more than 700 data points that combines into more than 500 signals. The assessment process involves scoring each data point and signal, assigning relevance and materiality to signals, accounting for polarity, scoring the company's risk management framework, aggregating scores of individual signals to the overall score using weights, assigning ESG ratings, and scoring a company on transparency. 
Based on the company's level of disclosure, ESG Risk AI will compute and publish two transparency scores, one will score the level of overall disclosures and the second will score the level of disclosures under the Business Responsibility Reporting Framework relevant largely to the Indian context.  
The assessment is constructed in the following manner:
ESG Score: Each data point and signal is scored based on the company's issue-specific performance.
Aggregate: Individual signal scores are aggregated using materiality and polarity.
Review: Analyst reviews and if needed changes the materiality of issues and weights.
Benchmark: Analysts then compare the company's performance with its peers and the universe.
ESG Rate: Based on the company score and peer benchmark, the analysts assign ESG ratings.
Who determines ESG ratings? 

ESG Risk Assessments & Insights (ESGRisk.ai) determines and provides access to ESG ratings, complete access through subscriber model, & company-specific ratings on-demand, ESG training and consultancy.
ESG Risk Assessments & Insights (ESGRisk.ai) is India's first ESG Rating company that uses a India specific assessment framework to provide independent and unbiased ESG assessment reports on Indian companies via a 'subscriber pays revenue model. We are dedicated to India's journey towards the adoption of sustainable development models for achieving the country's development commitments and targets. .

ESGRisk.ai provides ESG ratings of 500 Indian listed companies, by evaluating their performance on Environment, Social, and Governance parameters as well as their reporting transparency. Its assessment approach includes identification of relevant risks, estimation of materiality and polarity of the risks, and assessment of the companies risk management. This comprehensive evaluation is summarized and presented to the users, most commonly investors, banks, companies or research institutes, as a rating and presented to investors in a rating report with details on performance on each indicator. ESGRisk.ai continuously monitors the ESG performance of the 500 companies and updates the reports as to when a change in the overall ESG rating occurs.

How do investors use ESG ratings for informed investment decisions?
Investors worldwide are investing in businesses that are more responsible. They are also looking for models that are able to predict/indicate areas in a company's management that might negatively impact the company's performance, due to how the company recognises and manages issues like climate risk, social inequality, and ethics in business. ESG assessments are widely accepted as a tool that helps users to evaluate the company's and industry's performance on ESG issues. ESGRisk.ai's assessment model and report are designed to help users to quickly understand companies' ESG risk susceptibility & risk management framework, enabling them to to directly integrate ESG factors into their portfolio construction and management.

ESGRisk.ai has been regularly interacting with market participants across the country about the difficulties they encounter while evaluating or tracking companies. ESG assessments came out as a major challenge. The ESG rating reports provide comprehensive and timely information, incisive analysis, and unbiased opinion that can be used by companies, investors and lenders alike to identify how a company is managing its ESG risks.

What are ESG rating agencies?
ESG rating agencies are the companies that provide independent and unbiased ESG assessment reports via a 'subscriber pays revenue model and company-specific ratings on demand as well as ESG training and consultancy. ESG Risk Assessments & Insights (ESGRisk.ai) is India's first ESG rating company.